Skysprouts Organic Seeds
We believe there has never been a more important time to support other UK family businesses. We are therefore very pleased to have partnered with Skysprouts.co.uk to promote their highly nutritious organic seeds for sprouting or growing your own micro greens.
About Skysprouts Organics
The family farm in Devon has been growing sprouts for over 30 years. Daughters Ellisha and Kelda are now running Skysprouts and are passionate about growing the best quality foods without chemicals or pesticides. With sky sprouts organic seeds you can enjoy delicious, nutritious and highly-bioavailable sprouted greens even if you only have a window-sill or window box.




ORGANIC SEEDS FOR SPROUTING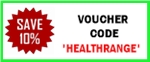 ORGANIC SEEDS FOR MICRO-GREENS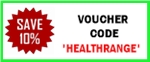 SPROUTING KITS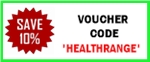 You may also like