Norstar Magnetic Coaster
The Coaster contains 9 x 1 inch Neodymium Magnets.
Surface Rating 1500 Gauss.
Coaster Diameter 11cm.
To magnetize drinking water, just place a glass of water on this specially designed Magnetic Water Coaster for about 20 minutes. For a full bottle or jug of water, stand on the coaster for one hour. The water will hold its magnetic properties for days.
North Pole Water is calming and relaxing. North Pole Water is used for most conditions. Place container on the coaster with the North Pole facing towards the glass/jug/bottle.
South Pole Water is for stimulation and energy.
You can also magnetize your pet's drinking water with the Water Coaster.
You may also like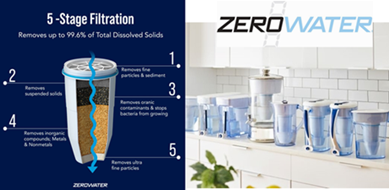 UK Mainland Delivery Charges (including Isle of Wight):
- £3.49 on all orders below £40.00
- FREE DELIVERY over £40.00

Northern Ireland and Isle of Man:
- £3.49 on all orders below £75.00
- FREE DELIVERY over £75.00

Scottish Highlands:
- £3.49 on all orders
We will dispatch your order as quickly as possible but please allow an approximate delivery time of 3 to 5 working days for busy periods.
UK Shipping costs are calculated in the shopping basket before you enter any personal details.
Overseas: Please email info@healthrange.co.uk for a quotation, advising your address and postcode.
Returns
You can return items within 30 days from receipt providing they have not been used and are still in their original packaging. To begin the returns process, please e-mail info@healthrange.co.uk and we will email you back with instructions and the return address (which may not be the address on your delivery note/invoice).
Full T&Cs - Please read our full Terms & Conditions Here.