ICON GRASS-FED WHEY PROTEIN
We believe there has never been a more important time to support other small and medium-sized businesses. We are therefore delighted to have partnered with ICON NUTRITION to promote their delicious 100% Grass-Fed Whey Protein. Use Voucher Code 'HEALTH' in their checkout to enjoy 5% discount and FREE DELIVERY.

Choose from 5 delicious flavours: Chocolate Peanut Butter, Cookies 'N' Cream, Molton Chocolate, Strawberry Milkshake and our personal favourite Cinnamon Vanilla Swirl.


Click on the image below to view all. We are promoting these products with affiliate links and may be paid a referral commission from the retailer at no extra cost to you.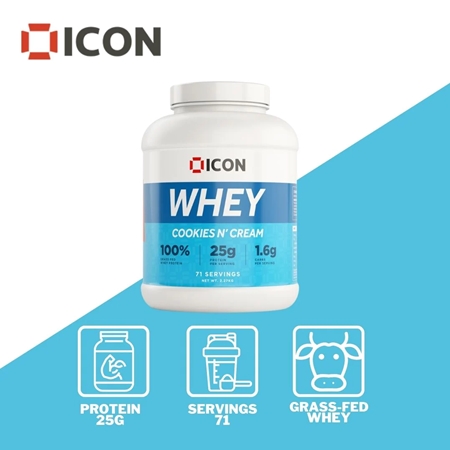 USE 5% VOUCHER CODE 'HEALTH'