The Geomack E9004extR Energetic Vitaliser will create a protective field area of 200 sq metres (2000 sq feet) Benefits of the unit's energetic field include the reduction of harmful Geopathic Stress and the effects of Electro Stress from sources like computer equipment, mobile phones, wifi routers, mobile phone masts, electric pylons and electric sub-stations and many others. Users may also experience a reduction in anxiety and tiredness.

ALL GEOMACK PRODUCTS ARE 5G READY
GEOMACK E9004extR SPECIFICATIONS
- Dimensions: Depth 8cm x Width 5cm x Height 85cm (3.15 x 2 x 33.3 inches).
- Coverage: 200 sq metres (2000 sq feet).
- To obtain the maximum efficiency from the product it must be stood vertically.

90 DAYS RETURN ON ALL GEOMACK (see returns tab).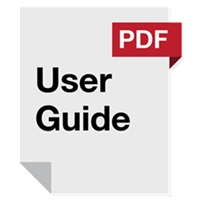 APPLICATIONS
The following are some examples where the Geomack can be used beneficially:
Houses and Flats
Offices
Shops
Schools
Nurseries
Hotels
Stables
Kennels
Catteries
About Geomack
Geomack units are powerful transmitters of positive charging energies that are beneficial to humans and indeed all living creatures.

The unique design of the products means that they can rectify negative energies, and transform them into positive energies in the environment we are living in.

The crystalline and metalic materials selected for the proprietary internal components are outstanding as transmitters of the beneficial energies concerned.

What is totally unique and so crucial for all Geomacks products is the special way that they are designed and built to fulfill these energetic requirements.

These designs have been continually updated over the decades, to keep Geomack at the forefront of its field, and also to effectively reduce the detrimental effects of successive generations of wireless telecommunications technologies and other sources of electromagnetic pollution. As such, all Geomack products are now 5G ready.

All Wellness products are manufactured following the EUROPEAN GENERAL PRODUCT SAFETY DIRECTIVE 2001/95/EC, according to the TÜV TESTING LABORATORY in VIENNA, AUSTRIA

Electromagnetic Stress is often an unrecognised and undiagnosed factor in many ailments and slow recovery. Contributing factors to Electro Stress include: mobile phone masts, substations, pylons, DECT phone systems, GSM and UMTS mobile phones, computer equipment, household appliances, Wi-Fi and Bluetooth systems.
Geomack Energizers are wellness devices not medical devices
UK Mainland Delivery Charges (including Isle of Wight):
- £3.49 on all orders below £40.00
- FREE DELIVERY over £40.00

Northern Ireland and Isle of Man:
- £3.49 on all orders below £75.00
- FREE DELIVERY over £75.00

Scottish Highlands:
- £3.49 on all orders
We will dispatch your order as quickly as possible but please allow an approximate delivery time of 3 to 5 working days for busy periods.
UK Shipping costs are calculated in the shopping basket before you enter any personal details.
Overseas: Please email info@healthrange.co.uk for a quotation, advising your address and postcode.
Returns
You can return Geomack units within 90 days from receipt providing they are in the delivered condition and in their original packaging. To begin the returns process, please e-mail info@healthrange.co.uk and we will email you back with instructions and the return address.
Full T&Cs - Please read our full Terms & Conditions Here.