What is Nano Platinum?
Health Factory Nano Platinum is a uniquely-produced Nano mineral water with monatomic, diatomic and nanoclusters of platinum. Produced with purified water containing 10ppm (parts-per-million) of negatively charged platinum particles varying in size from 0.278 to 5 nanometres. This precise ratio (particle size and ppm) is crucial for maximum effect of the nanoclusters of platinum.
Health Factory Nano Platinum comes in the highest quality dark violet glass bottles which allow only positive infrared and ultraviolet light to pass through, resulting in longer shelf life.
Ingredients
Pure water and Nano Platinum particles. Nothing added.
You may also like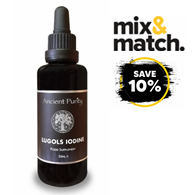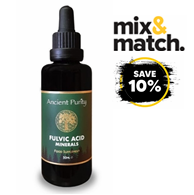 UK Mainland Delivery Charges (including Isle of Wight):
- £3.49 on all orders below £40.00
- FREE DELIVERY over £40.00

Northern Ireland and Isle of Man:
- £3.49 on all orders below £75.00
- FREE DELIVERY over £75.00

Scottish Highlands:
- £3.49 on all orders
We will dispatch your order as quickly as possible but please allow an approximate delivery time of 3 to 5 working days for busy periods.
UK Shipping costs are calculated in the shopping basket before you enter any personal details.
Overseas: Please email info@healthrange.co.uk for a quotation, advising your address and postcode.
Returns
You can return items within 30 days from receipt providing they have not been used and are still in their original packaging. To begin the returns process, please e-mail info@healthrange.co.uk and we will email you back with instructions and the return address (which may not be the address on your delivery note/invoice).
Full T&Cs - Please read our full Terms & Conditions Here.