Energydots SleepMat - Natural Sleep Aid
Would you like to sleep deeply and feel more refreshed in the morning? Radiation from our Wi-Fi gadgets interferes with sleep patterns. Energydots Sleepmat acts as a natural remedy to help you sleep. Enjoy improved sleep, a sense of calm and greater resilience in today's challenging environment.
The secret of this sleep aid comforter is the sleepDOT stitched between layers at the centre of the mat. This DOT holds and radiates soothing highly coherent frequencies which work with your energy field. Your field transforms to the vibration of the sleepDOT and so your body can relax and slip into deep nurturing sleep. Just keep the sleep mat in or under your bed. You can put it under your head, lay it on your body or under the mattress.
- Material: Soft organic brushed cotton
- Colour: Soft cream
- Pattern: Seed of Life Symbol - choose from gold, silver, blue, pink, green or purple
- Dimensions: 23cm x 23cm

You may also like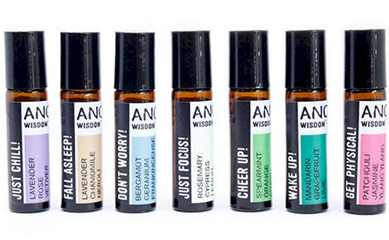 UK Mainland Delivery Charges (including Isle of Wight):
- £3.49 on all orders below £40.00
- FREE DELIVERY over £40.00

Northern Ireland and Isle of Man:
- £3.49 on all orders below £75.00
- FREE DELIVERY over £75.00

Scottish Highlands:
- £3.49 on all orders
We will dispatch your order as quickly as possible but please allow an approximate delivery time of 3 to 5 working days for busy periods.
UK Shipping costs are calculated in the shopping basket before you enter any personal details.
Overseas: Please email info@healthrange.co.uk for a quotation, advising your address and postcode.
Returns
You can return items within 30 days from receipt providing they have not been used and are still in their original packaging. To begin the returns process, please e-mail info@healthrange.co.uk and we will email you back with instructions and the return address (which may not be the address on your delivery note/invoice).
Full T&Cs - Please read our full Terms & Conditions Here.